Careers
Students are supported throughout their time at Iveshead in accessing careers advice and information.  This is through a number of initiatives such as attending careers fairs and participating in experience days.  A full breakdown of our careers provision is available to view here.
Our Provider Access Statement is available to view here.
RAF Recruitment Presentation
Events and Activities
Skills Builder
Skills Builder have set up a Home Learning Hub, so that teachers, parents and students can easily and freely access essential skills building resources from home. You can click into a range of activities aimed at different age groups, linked to eight key life and employability skills. See: https://www.skillsbuilder.org/homelearning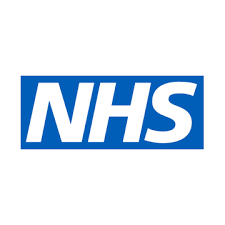 There are over 350 job roles in the NHS, a growing sector of work as trends show that we are living longer, but with more complex health conditions. Young people and adults can explore the wide range of roles, and do a fun quiz to see which roles they are best suited to on: https://www.healthcareers.nhs.uk/explore-roles 
Resources
Here are some websites and resources which students will find helpful and of interest:
www.nationalcareersservice.direct.gov.uk – offers impartial advice on CV writing, career routes and access to specialist careers advisors.
www.ucas.com – information regarding Higher Education.  You can research courses and entry requirements.
www.apprenticeships.org.uk – lots of information on apprenticeships, vacancies are also posted here.
www.prospects.ac.uk – graduate careers information and vacancies.
www.notgoingtouni.co.uk – information on alternatives to full-time Higher Education.
www.nhscareers.nhs.uk/ – NHS Careers. Lots of information on the different careers within the NHS.
http://recruit.college.police.uk – Lots of information on the different careers in the Police.